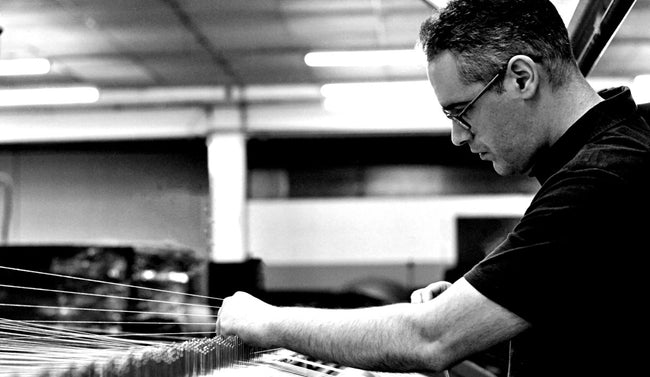 Crafted and cared about
On our journey to find bedding perfection, we've trekked to four continents, twelve mills, and analysed 137 different types of bedding. The result? A simple range of bed sets crafted perfectly for you.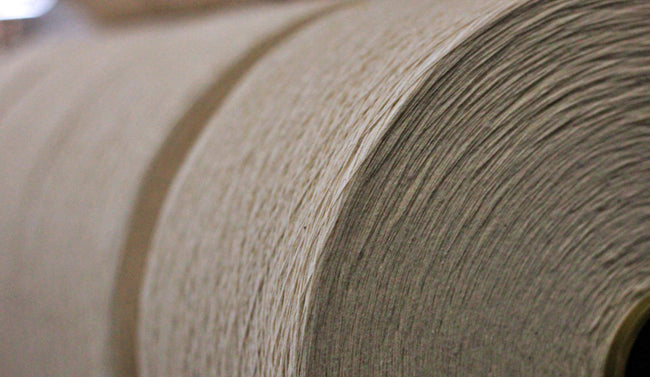 Just like the perfect cup of coffee, a blend of fine ingredients is always best. That's why we've curated a mix of natural fibres from around the world. Rather than settling for a single source, we've curated a range of yarn from Spain, India, Egypt and beyond. The flax for our linen bedding comes from Normandy, France.
All of our bedding is designed in Manchester, then crafted by highly-skilled artisans in a family-run mill in Portugal. Together, this ensures you have a selection of bedding where every fibre, weave and finish has been carefully selected, making your sleeping hours the best they can be.
Born & Bed in Manchester
Tom and Dick's was born in the heart of Manchester, a city whose history is interwoven with the textiles industry.
In 1781, Sir Richard Arkwright pioneered the world's first steam-driven textiles mill. With that, Manchester became known as Cottonopolis: the thriving hub of the textiles industry.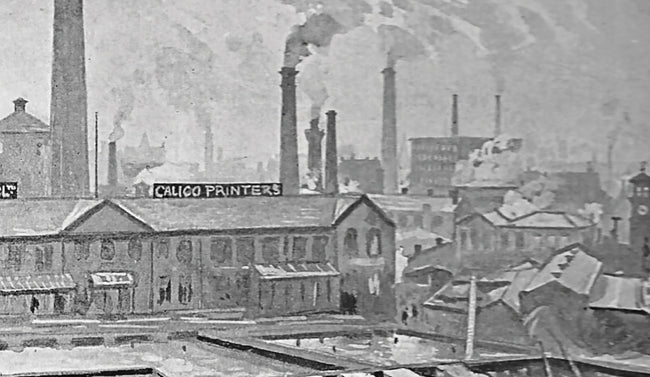 1782
Hot on Richard's heels, Thomas Hoyle established the Mayfield Print Works in 1782. He stepped outside the confines of the textiles industry, developing innovative new cloth-printing techniques which delivered fancy fabrics to the masses.
Hoyle's greatest achievement was to print purple onto calico cloth which secured his place in the textiles Hall of Fame.
Present
These two giants wove and printed a textile legacy that centuries later lives on in Manchester. Today their names live on in us - Tom and Dick's. In fact, our present-day HQ sits comfortably on Tom's old print works in Mayfield, Manchester.
The beginnings
While other kids were playing football, Amar was busy picking cotton in a field during his family holidays. His geekiness was worth it and has helped us create the perfect bedding just for you.
Charity
Every time you buy from Tom & Dick's, you are helping to support our charity partner, Mancunian Way via our 2for2 campaign.
2for2 initiative

We donate 2% of each sale to Mancunian Way, a charity facilitating real change for individuals affected by homelessness in Manchester.

Want to help further?

Every time you buy from us, you can fill your box with old bedding, clothes, or books and send it back — postage is on us. We will then donate the items to local charities in Manchester.
---
Recent Articles