Our simple guide to the complex world of bedding
Mayfield

Lightweight & breathable. Perfect all year if you get hot at night.

Shop mayfield

Whitworth

Smooth and slightly heavier. Great all year if you prefer to sleep warmer.

Shop whitworth

Portland

Best of both worlds. Keeps you warm in winter and cool in summer.

Shop portland
Mayfield

Matte finish. Garment washed for a lived in look.

Shop mayfield

Portland

Naturally textured for a relaxed, unique look

Shop portland
Mayfield

Embrace the creases. Spend more time sleeping and less time ironing.

Shop mayfield

Whitworth

Does its best to keep wrinkles at bay, but is best ironed

Shop whitworth

Portland

Like a great pair of shoes linen needs 'breaking in'. Ironing can help speed this up.

Shop portland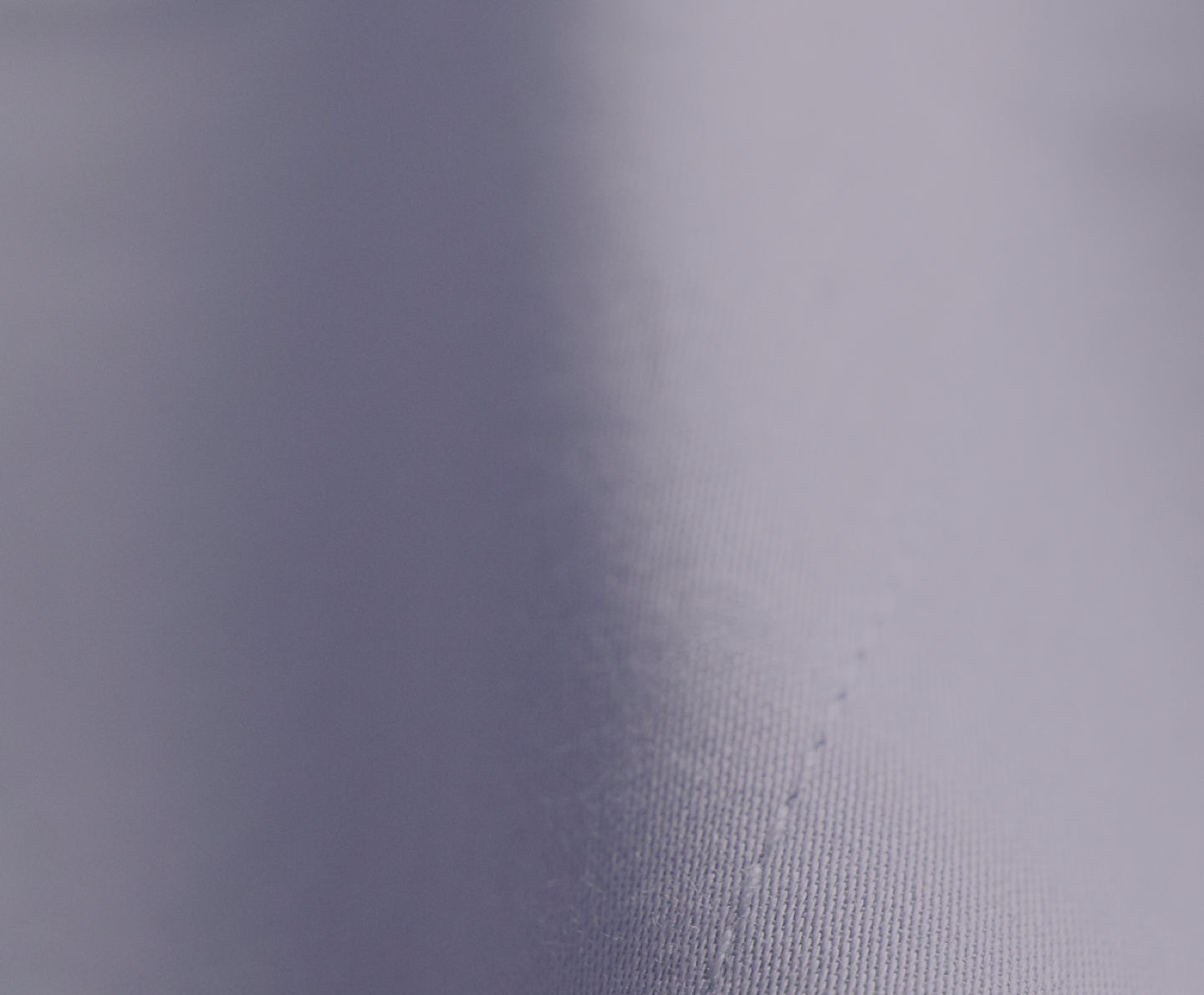 Threadcounts – quality, not quantity
Threadcounts on their own are little more than marketing gimmicks. Although they are important, so is the yarn, structure, finish and crafting expertise.
After two years of research, we decided that 300 threadcount using 100% natural, single-ply fibres, guarantees the absolute best in terms of price, quality and comfort.
300 single-ply cotton

Fewer threads per inch, made from fine, single ply yarn, for a higher quality feel.

600 double-ply cotton

Higher threadcounts are often achieved by twisting together multiple threads. This results in a coarser texture and poorer quality.
What's single ply yarn?
Single-ply yarn
The less yarns are twisted together, the finer and softer the texture of the finished piece will be.
Multi Ply Yarn
Two- and three-ply yarns allow companies to artificially inflate their threadcount. This results in a poorer quality bedding.
What are long staple fibres?
The fibres that we use to spin the cotton are known as long-staple. The longer the cotton fibres are, the stronger and smoother the fabric will be. Our cotton produces a fabric which is more supple and smooth to touch.

Long Staple Fibres
Less ends exposed for a stronger, smoother and softer fabric

Short Staple Fibres
More ends exposed resulting in a weaker, rougher fabric with a higher tendency to pill
It's all about the mix
Cotton source
Just like the perfect cup of coffee, a mix of fine ingredients are always best. That's why we've curated a mix of natural fibres from around the world. Rather than settling for a single source we've sourced a range of materials from Spain, Turkey, India and beyond. Our organic flax for our linen bedding comes from Normandy, France.
We continuously monitor cotton quality from around the world, hand-picking the finest threads available on the market. That means you are always getting the highest quality possible.